Roll-Up Doors from Anderson Garage Doors Offer Benefits to Homes
Residential roll up garage doors offer a number of benefits for your home in Anderson, Indiana, though they are more associated with businesses. First, because they roll up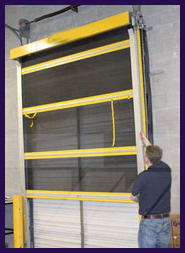 in a tight circle, they can save a lot of space.
Roll up doors also have fewer moving parts and are more durable. They are also safer, because it won't fall out of an overhead track to fall onto people below like a sectional door can.
A rolling garage door is a great option from Anderson Indiana Garage Door if you are installing a residential outdoor work shed or outbuilding.
Roll up doors can be put in on higher door openings and stow more out of the way when the door is open.
A roll up door may be more expensive initially. Because they hold up longer, they may be less expensive over years.
Anderson Indiana Garage Door Offers Insulated Roll-Up Doors and Repair
If you want to work in your Anderson, Indiana, garage in comfort choose our roll up insulated garage doors.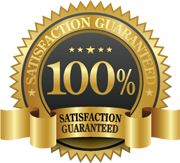 Not only are these type of doors strong and long-lasting, they also will save you money on energy costs.
This is especially true if your garage is not only storage space, but also work space for you. Don't shiver at your workbench.
Anderson Indiana Garage Door can take care of your roll up garage door repair with same-day service and a free estimate. We stand behind our quality, professional work.
We know you will be happy with the quick repair service. Roll up doors allow for fast repairs, as we only have to replace a few small sections if they are damaged, rather than removing and replacing more awkward, more costly full panels.